Georgetown McDonough Students Are Global Ready

The Global Business Initiative concluded 2016 with exciting news. Last October, we launched Georgetown McDonough's first Massive Open Online Course (MOOC), and to complement this effort we also set up a current events site, a source of ideas and discussion about current issues in global business. In this edition, we share our results and feedback from some of our hundreds of MOOC learners. We also received a generous gift from the Baratta family to expand global business opportunities to our undergraduate students and close in on our goal of providing international consulting exposure to all of our undergraduates in the same way our MBA students currently do.

In this newsletter, we continue to show how students from our different programs are going global, with one undergraduate student heading to Hong Kong after graduation to work in international finance, to a group of our MBA students who recently returned from a career trek in Israel, to two EMBA alumni who have launched a management consulting firm focused in the Africa region.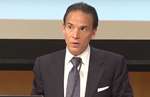 Sincerely,
Ricardo Ernst, Ph.D.
Baratta Chair in Global Business, Director of the Global Business Initiative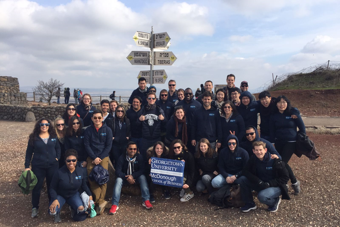 MBAs Embark on Entrepreneurship Career Trek in Israel
Several MBA students at Georgetown's McDonough School of Business spent part of their winter breaks traveling domestically and internationally to network and learn about specific industries through Career Treks. A group of 35 students traveled to Israel to explore the business ecosystem and culture of entrepreneurship. We asked Alexi Greenberg, one of the three MBA student leaders along with Norman Kaufmann and Jeanine Buzali, about the experience.

"We were interested in organizing the trek to offer an additional global opportunity to our classmates, and specifically to Israel, based on its impressive entrepreneurial culture and rich history," said Greenberg. "We also hosted a panel with five Israeli entrepreneurs who presented their most recent endeavors. The entrepreneurs represented many of the industries Israeli startups focus on, including cyber-security and patient health records."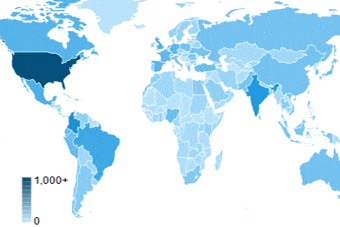 First Georgetown McDonough Global MOOC Nears Completion Worldwide
February 15 will mark the culmination of the first Massive Open Online Course (MOOC) offered by Georgetown McDonough through its Global Business Initiative. The Global Business in Practice online course combines the best of classroom learning from Georgetown McDonough's faculty Ricardo Ernst, with industry experts interviews, which explored the challenges in managing global businesses from the perspectives of executives leading companies. To compliment the MOOC lectures we also launched a dedicated site on current issues in global business.

"I took your Global Business in Practice class on EdX, and wanted to thank you for creating such a valuable resource, and then offering it at no additional cost," said Nabil Najjar from the United Kingdom. "As someone who has recently launched a business and now trades internationally, it has been extremely useful."

Explore our current events site.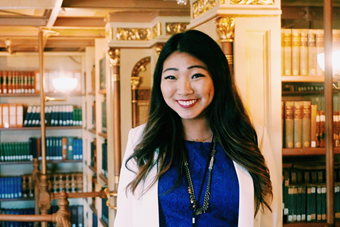 Senior Heading to Morgan Stanley's Hong Kong Offices Next Fall
Misty Li is currently a senior at Georgetown McDonough, double majoring in finance and international business with Chinese coursework. Originally from California, she has taken advantage of different global opportunities through her study abroad semester in Copenhagen and her Global Business Experience consulting project in Barcelona, Spain.

"Prior to my junior year at Georgetown, I had little exposure to Europe and the European business climate. Growing up in an Asian-American household, my interest in Asia was natural. While studying in Copenhagen I learned about the complexities of Europe—the pros and cons of the welfare state, the multiculturalism and fragmentation, and the nuances of the Euro currency. My desire to continue learning about the European business environment motivated my decision to apply to the Global Business Experience."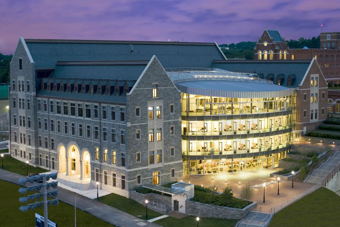 Georgetown McDonough Receives $7.3M Gift for Global Business Education
A $7.3 million gift from the Baratta family to Georgetown's McDonough School of Business will bolster the school's efforts to educate global-ready leaders by extending more global education opportunities to undergraduates.

"Today's companies demand global leaders capable of making complex business decisions and able to easily relocate anywhere around the world," explains Ricardo Ernst, director of the school's Global Business Initiative. "We are grateful to the Baratta family for providing the support to ensure our undergraduates have immersive global experiences to broaden their understanding of global business."

Abigail Williams Baratta (F'96) and Joseph Patrick Baratta II (B'93) made their gift to Georgetown McDonough to establish the Baratta Endowed Global Business Education Fund and the Baratta Endowed Chair in Global Business, to which Ernst was recently appointed.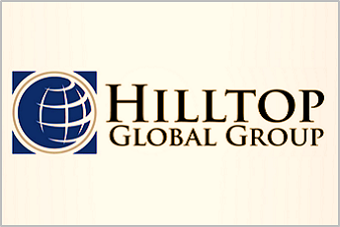 EMBA Alumni Launch Global Management Consulting Firm Focused in Africa
We asked entrepreneurs Philip Agbeko (EMBA '15) and Osaruyi Imohe (EMBA '15), currently based in the D.C. area, about Hilltop Global Group, the management consulting company they recently started, which is focused on providing value-based solutions in the Africa region.

"As an organization, we strive to improve Africa's image in the global arena as a reliable and credible destination for business and investment. We also see ourselves as partners to African government bodies and institutions, as well as business entities looking to maximize potential, including efficient production, value creation, and acquiring the skill sets needed to bridge the development gap," said Phil Agbeko, who leads the company's operations in Washington, D.C.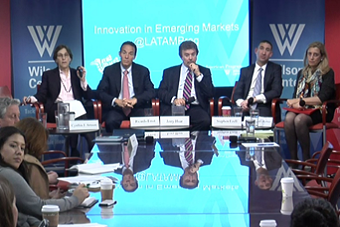 "Innovation in Latin America" Panel Based on Book by Editors Ernst and Haar
On November 30, The Woodrow Wilson Center hosted a panel around the book "Innovation in Emerging Markets," by co-editors Ricardo Ernst, director at GBI, and Jerry Haar, business professor at Florida International University. The panel, moderated by the Wilson Center's Cynthia J. Arnson, examined the region's innovation opportunities, how innovation can address development problems, and public policies that promote innovation.

Haar and Ernst discussed how Latin American public institutions and large firms still remain significant innovators in the region. Susana García-Robles, panel commentator and advisor to the IDB's Multilateral Investment Fund, remarked that globalization has made it possible for Latin American entrepreneurs to be in contact with their Silicon Valley peers, resulting in a new model for innovation.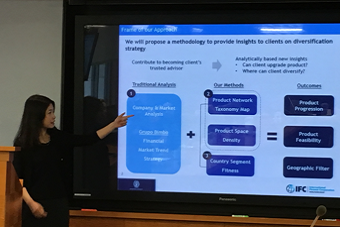 Tutorials with the IFC Provide Real World Experience for MBAs
Every semester, MBA students at Georgetown McDonough have the opportunity to propose and complete an independent study course to explore real-world or academic projects that are outside the scope of currently offered electives.

During the 2016 fall semester, first- and second-year MBA students completed several tutorials with the International Finance Corporation (IFC), closely supervised by Georgetown McDonough faculty. "My IFC tutorial pulled back the curtain on how climate investments are made at the IFC. I became closely acquainted with every step in the investment cycle," said Ruth Hupart (MBA '17). "This direct consulting experience also affirmed how the management skills I learned in my core classes at Georgetown McDonough could be used to improve the IFC's progress in meeting its climate targets."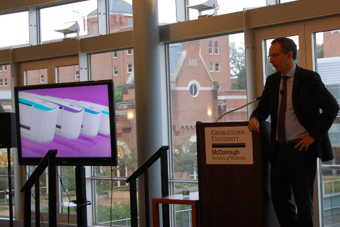 Enrique Lores Discusses Career at HP and the Future of the Company
Enrique Lores, president of HPs imaging, printing, and solutions business, discussed his career, the split of Hewlett-Packard into two separate companies, and the future of HP Inc. last fall at Georgetown McDonough. The event was hosted by the Stanton Distinguished Leaders Series and the Global Business Initiative.

"Even though I have been at HP for 27 years, it has been like being in many different companies," Lores said. "I have been able to experience many different roles in many functions, from sales to marketing to support to operations, but also I have been able to work in many different businesses with very different people."